DINE & WINE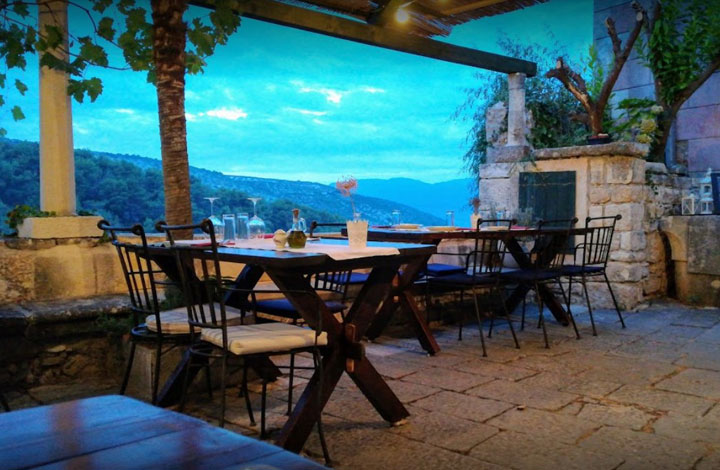 Kaštil Gospodnetić
Kaštil Gospodnetić is a tavern run by a family that works both in agriculture and tourism. It is located in the village of Dol, in an old castle built in the 16th century. Most of the residential area of the castle is preserved with a complete interior from the 19th century, and the hosts will always find time to lead you through the space and tell you interesting stories about the home and the village. Here you can taste the traditional Brač's specialties. You can check the offer on their website:
http://konobadol.com/o_nama.html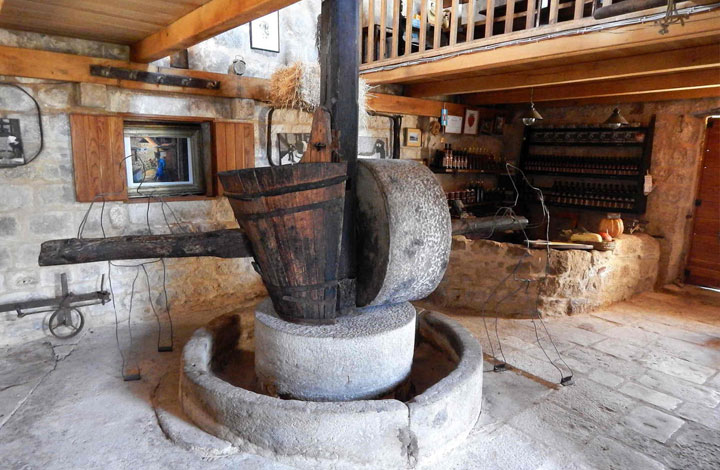 Museum of Oil
The museum is located in the picturesque village of Škrip, a place you must not miss to visit. Apart from being able to familiarize yourself with the history of olive growing on the island of Brač and the traditional way of getting the oil - you can also taste sweet liqueurs, lavish wines and dishes that combine modern cuisine with the traditional one.
http://www.muzejuja.com/hrvatski.html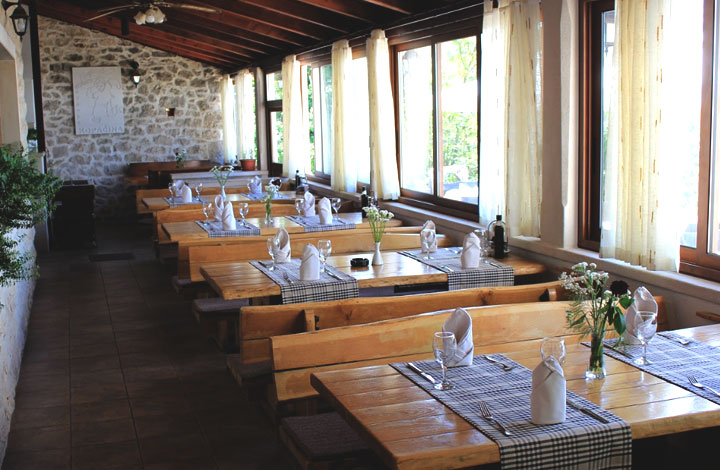 Konoba Kopačina
Konoba Kopačina will offer a memorable synergy of tastes, smells and pleasant ambience to the visitor of Donji Humac, a small place with a long stone-clad tradition. This tavern has been run by the Jugović family for more than thirty-five years, and they are well known for a variety of wines and delicious homemade food.
http://www.konoba-kopacina.com/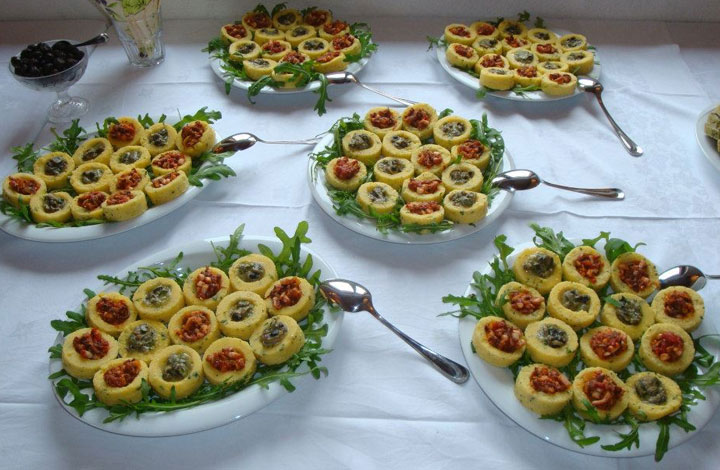 Agrotourism Ranjak
Agrotourism Ranjak is located on the road between Supetar and Nerežišća. Ranjak is completely surrounded by handmade drywall, and along with the unavoidable olive trees, other Mediterranean cultures are grown here - almonds, cherries and figs. The property is also abundant with self-healing herbs and aromatic herbs used to prepare teas and spices. All the food you taste in the Ranjak tavern come from the estate, and the way of preparing and tasting meals is slow paced to ensure total enjoyment of the flavours. There is much more waiting for you on the estate, which you can check on their official website:
http://www.agroturizam-ranjak.hr/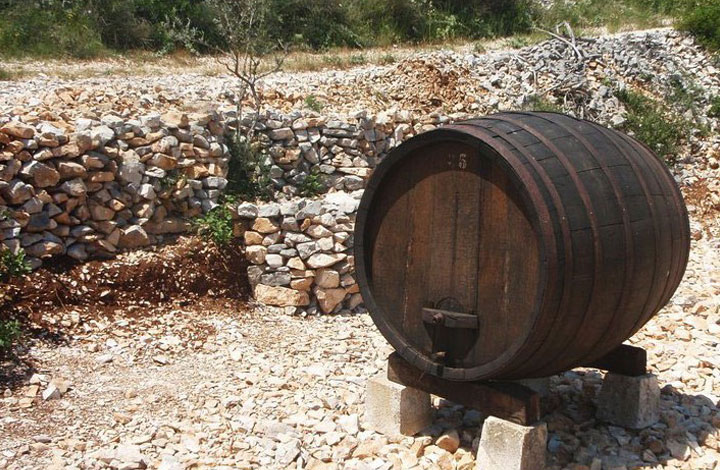 Vinarija Senjković
If you take the road to Dračevica, you should not miss the famous Senjković Vineyard. The effort and perseverance of this family and the tradition of wine-making throughout the century will not leave you indifferent. You will have the opportunity to taste the best wine of Brač, and we are sure that the food will not disappoint you either.
http://www.vina-senjkovic.hr/kontakt.php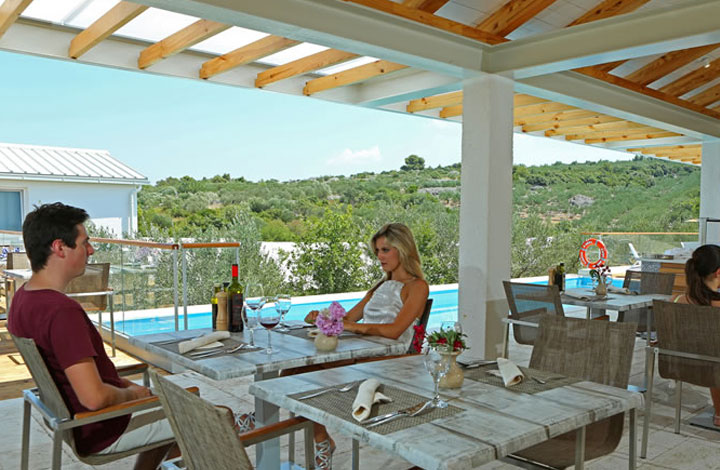 Grill Garden, Garden Restaurant
Small and charming, Grill Garden offers exclusively domestic products. You can choose from indoor or outdoor dining, and the menu consists of interesting meat and fish dishes in which you can feel the blend of modern and traditional cuisine.
https://www.velaris.hr/grill-garden-restaurant.html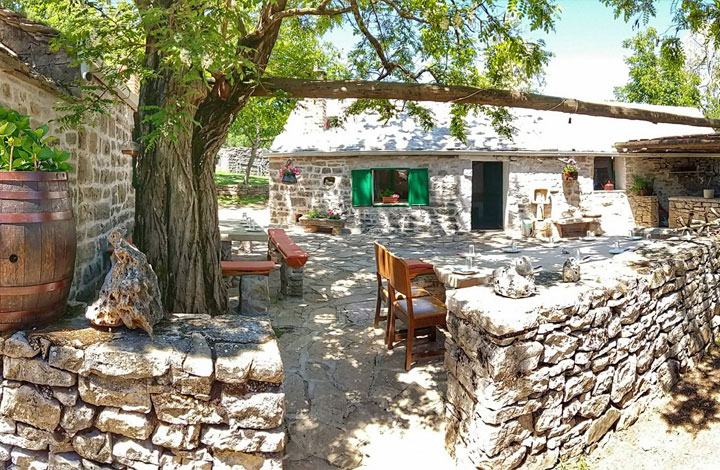 Seosko domacinstvo Gažul
The story of village estate Gažul is a famous one. 200 years ago on the hill Gažul on Brač, four brothers from the Gospodnetić family decided to build stone houses. To build 10 small houses, they retrieved old stone blocks from the nearby quarry and had them transported 580 meters above the altitude with the help of their donkeys. The houses served as resting points while sheepherding, but also to gather family and friends during the summer. There they enjoyed in each others company, but also in great local wine and lamb. Today, their descendants continue the tradition.
18 years ago, they renovated their village estate and since then, every year from March to October, the family Gospodnetić has no rest. They have become the centre of good lamb on the island that counts over 2000 sheep. A true hidden gem, a visit to Gažul village estate will be a treat to your taste buds and a window to Brač hospitality.
If you want to buy and prepare food yourself, or see how the people of Brač do it, we recommend a visit to the two open-air markets where you can find local products just picked up in small marinas in early morning.
The markets are located in Postira and Supetar, and are open every day from 7:00 to 12:00. We advise an earlier visit to these open markets because quality foods can easily disappear by later hours.
If you want to taste fresh fish and prepare it yourself, visit the fish factory Sardina or the fish market in Supetar and Postira which are open every day except Sunday, 6:00 am until fish are sold.
Enjoy your meal!